22 March 2023: Global Fashion Agenda (GFA), the non-profit organisation that is accelerating the transition to a net positive fashion industry, has launched the search for seven leading Next Gen voices in the fashion industry to participate in the Next Gen Assembly, in collaboration with its Academic Partner, London College of Fashion's (LCF) Centre for Sustainable Fashion (CSF) via the Fashion Values Programme.
Through the newly launched Next Gen Assembly programme, GFA Academy and CSF will support the seven selected candidates alongside the student winner of the Fashion Values Challenge, in developing advocacy and communications skills to foster their development as sustainability changemakers. Sustainable Fashion Blogger, Photojournalist and Labour Rights Activist, Aditi Mayer, will act as an Ambassador for the programme. The selected group will participate in at least two collaborative workshops with GFA and CSF and complete the Fashion Values: Cultures course. The first of which will focus on community building and understanding candidates' aspirations in order to co-create goals and methodologies for achieving change with the programme. The second workshop will centre around empowering and coaching the group on how to be successful advocates for the fashion community and thoroughly prepare them for their roles at Global Fashion Summit in Copenhagen in June 2023.
Participants will then play an integral role as the radical voices of Global Fashion Summit: Copenhagen Edition 2023, with a fundamental focus on purposeful storytelling. Each individual will be assigned an on-site industry mentor and be meaningfully involved in a number of activities and networking opportunities throughout the event. The chosen candidates can expect to interact with content from esteemed global leaders, changemakers and thinkers under the Summit's theme, 'Ambition to Action'.
The programme is seeking applications from talented students, recent graduates and/or young professionals from diverse locations and fields of interest including design, media and communications, business and technology. The trip and Summit experience will be fully funded for participants. Applications are open now until 12 April 2023, and those interested are required to provide a written statement and short video with their application.
Following the Summit, the stories of the Next Gen Assembly participants will be collated and communicated throughout 2023. This inaugural edition will help to inform the growth of the programme in 2024 and beyond. The programme is just one element of the GFA Academy – the division of GFA which seeks to educate stakeholders by providing practical sustainability knowledge, tools, and solutions.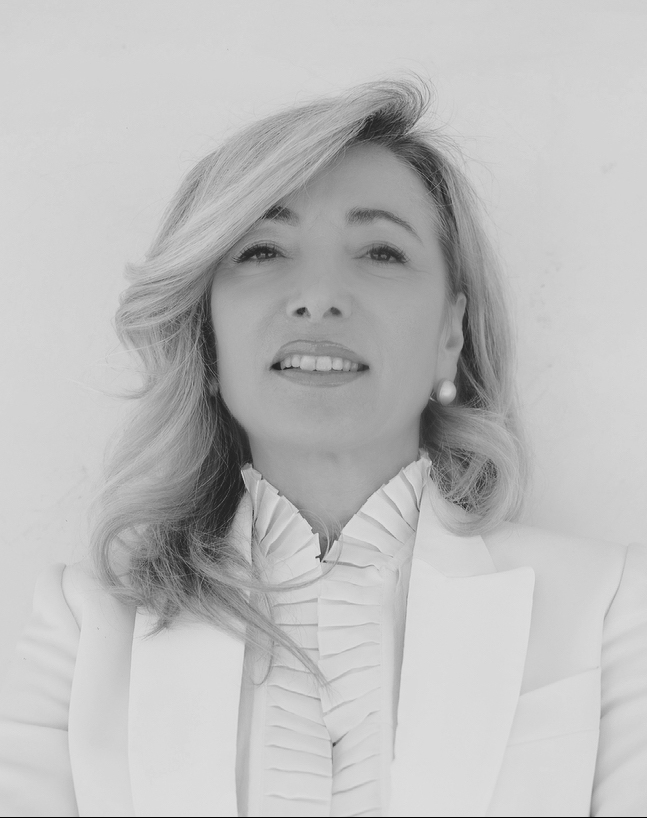 Federica Marchionni
●
Chief Executive Officer
"Next gen voices are formative in redefining the fashion industry. I am energised by this opportunity for GFA to empower remarkable people at the Summit and beyond, as we commence our search for young trailblazers that act from a place of conviction for a better tomorrow."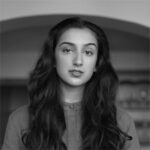 Aditi Mayer
●
Sustainable Fashion Blogger, Photojournalist and Labour Rights Activist
"As a sustainable fashion activist whose work has spanned grassroots organising, photojournalism, writing and more, I'm honoured to help inform the next generation of storytellers on how to engage in the radical work of reimagination through storytelling. The climate crisis presents a crisis of narrative- we need to engage in the work of solutions-oriented journalism to inform our next steps as a culture and global community; and fashion, being a vehicle for storytelling, presents an amazing tool for climate action."
The Next Gen Assembly programme builds on the success of Global Fashion Agenda's Youth Summit, an educational programme that took place in conjunction with Global Fashion Summit until 2020 and gathered young industry talents from around the world to learn from each other.
If you would like to attend Global Fashion Summit: Copenhagen Edition 2023, 27-28 June on behalf of a publication or media outlet, we invite you to apply for press accreditation here.
Climate change and fashion are both feminist matters – there is a clear intersection between women, the climate crisis and the clothes we wear.
International Women's Day marks an important time to reflect upon the women championing a transformed fashion industry and also to recognise that fashion is an industry plagued by power imbalances and systemic inequality.
The garment industry provides employment to an estimated 75 million people from the global south and almost 75% of these workers are women. We must stand in solidarity with these women not just today but every day. Among other underrepresented groups, women are disproportionately affected by gender-based discrimination and violence in the workplace. Not only this, but women are often the hardest hit by the implications of climate change and the environmental impacts of the fashion industry. Climate change exacerbates the existing results of deep-rooted gender inequality.
It is crucial to focus on intersectionality within feminism, acknowledging the vast scope of women's experiences on the basis of identity, race, sexual orientation, physical ability, nationality, religion, size and socio-economic status. These are all inextricably linked.
Significant shifts need to take place if we are to meet the UN's Sustainable Development Goal of gender equality by 2030.
In light of this, we are honouring just some of the many trailblazing women who shared their invaluable insights during the 2022 Global Fashion Summit's in Copenhagen and Singapore.
Her Royal Highness the Crown Princess of Denmark, Patron, Global Fashion Agenda
The Crown Princess has been the patron of Global Fashion Agenda since 2009 and has attended all Summits. Her patronage demonstrates continued support for promoting a sustainable and responsible fashion and textile industry. The Crown Princess's engagement in sustainability, biodiversity and nature conservation is also manifested among other ways in The Crown Princess's work for WWF Denmark, where Her Royal Highness took over as the foundation's president in 2020.
The Crown Princess is also a passionate advocate for health, gender equality and the empowerment of women and girls. She is committed to creating awareness and respect and to ensuring compliance with women and girls' sexual and reproductive health and rights, including access to family planning and the reduction of maternal and child mortality.
At Global Fashion Summit: Copenhagen Edition 2022, The Crown Princess shared a Welcome Address and said: "Let us not forget that historically, fashion has immense cultural significance – no other medium has quite as much power and potential to make sustainability, in all its forms, desirable. This, however, can only be achieved by strong alliances, which can give impetus to a new era of sustainability."
Academia
Researchers and educators informing the next generation of citizens are vital to the industry.
Frederica Brooksworth, Executive Director, Council of International African Fashion Education, Speaker at GFS 2022 Copenhagen Edition
Frederica Brooksworth is a British-Ghanaian academic, researcher, strategist, editor and author. She is the Executive Director of Fashion Education Group, whose subsidiaries are the Council for International African Fashion Education (CIAFE) and Professional Development. Brooksworth is committed to creating impactful solutions to future-proof the global fashion industry and its people through education, research, and strategy. Currently, she is undertaking a Doctorate in Education with a focus on innovating the African Fashion Education system in order to close the knowledge and skills gap to create employability opportunities and contribute to economic growth.
During the panel 'Histories and Futures For Fashion Education', Brooksworth said, "There needs to be a shift from just having conversations and discussions to more action…We need to do more with regard to being deliberate and actually focusing on implementation. We need to hire more people of colour, more people from diverse backgrounds in senior positions".
Nina Stevenson, Head of Education, Centre for Sustainable Fashion at University of the Arts London, Speaker at GFS 2022 Copenhagen Edition
Nina Stevenson is an educator and learning designer who is working to develop complex sustainability ideas into creative and measurable projects. Stevenson leads the education work at the Centre for Sustainable Fashion at the University of the Arts London and developed new frameworks for Climate, Social & Racial Justice for use across all courses.
Reaching beyond UAL, Stevenson has developed a portfolio of free online courses on fashion and sustainability, attracting more than 90,000 learners. These courses underpin Fashion Values in collaboration with Kering, IBM & Vogue Business with the aim to educate, inform, inspire, involve and connect on a global scale to develop sustainability literacy, stimulate innovation and generate new fashion products, services and systems.
During the panel 'Histories and Futures For Fashion Education', Stevenson said, "Decolonisation cannot be decoupled from decarbonisation. We have to be looking at these things together."
Change Agents
At the heart of industry progress are the inspiring change agents who are challenging conventional fashion practices through their advocacy and work.
Xiye Bastida, Climate Justice Activist, Co-founder of Re-Earth Initiative, Speaker at GFS 2022 Copenhagen Edition
Xiye Bastida is an organizer, author, speaker, and student who is driven to make the climate movement more inclusive and diverse. As a young climate activist, Bastida has chosen to put what is considered regular teen interests and activities aside and instead devote her time to learning about climate policy.
Bastida is one of the lead organizers of the Fridays For Future youth climate strike movement. On September 20, 2019, they mobilized 300,000 people in NYC and more than 7 million around the world to strike for climate justice. In April of 2020, Bastida co-founded Re-Earth Initiative – an international youth-led organization that focuses on highlighting the intersectionality of the climate crisis.
Speaking on the panel 'Science-based Targets for Nature', Bastida said, "We won't stop holding companies accountable. We want you to listen to the people on the street. Join us and listen to your children".
Aditi Mayer, Sustainable Fashion Blogger, Photojournalist and Labour Rights Activist, Speaker at GFS 2022 Copenhagen Edition
Aditi Mayer is a sustainable fashion blogger, photojournalist, labor rights activist, and frequent speaker on topics of social and environmental justice. Her work looks at fashion and culture through a lens of intersectionality and decolonization.
Mayer had her start in the sustainable fashion movement after learning about the Rana Plaza Factory Collapse in 2014. Since then, she has become a voice in the larger sustainability movement, approaching her work from multiple domains. Alongside these endeavors, she serves on the council of Intersectional Environmentalist and State of Fashion. In 2022, Mayer spent one year documenting the social and environmental impacts of India's fashion supply chain as a National Geographic Digital Storytelling Fellow.
During the panel 'Supercharged Storytelling' Mayer said, "We need to expand from framing civil society as pure consumers, but citizens, how can you engage with one another in the community, focusing on organizing."
Lily Cole, Author & Podcaster on climate solutions; Advisor for UNECE, Speaker at GFS 2022 Copenhagen Edition
Lily Cole is an environmental activist, author and filmmaker, and model. Her young career in fashion led her to investigate supply chains and business practices. Cole is a Patron of the Environmental Justice Foundation and ambassador for the World Wildlife Fund and founded several of her own social businesses, including incubator Impossible.com.
Her book and accompanying podcast, Who Cares Wins, explore the myriad of environmental solutions from tech-utopia to indigenous wisdom. She has directed multiple short films on topics including the refugee crisis, living off-grid, and an exploration into Amazonian wild rubber. She was honored at the German Sustainability Awards 2021 for her ongoing dedication to climate and human rights activism.
Cole moderated the Panel Discussion 'Traceability and Transparency for Systemic Change' and said," We are not going to get to the targets that we need to meet and that are being set – whether it's Net Zero Targets or different Biodiversity Targets- unless we actually understand what's happening. That knowledge is absolutely critical to empower any sort of change to happen, and it's quite extraordinary that the lack of transparency still exists today in the fashion industry".
Fashion Leaders
Focusing on the women at the helm of organisations, we look towards the leaders with sustainability and social justice at the core of their work.
Marie-Claire Daveu, Chief Sustainability and Institutional Affairs Officer of Kering, Speaker at GFS 2022 Copenhagen Edition
Marie-Claire Daveu began her career as a technical advisor to the cabinet of Prime Minister Jean-Pierre Raffarin before becoming Principal Private Secretary to Serge Lepeltier, Minister of Ecology and Sustainability. From 2007 to 2012, she served as Chief of Staff to French politician, Nathalie Kosciusko-Morizet, working with various secretaries of state and then at the Ministries of Ecology, Sustainability, Transport, and Housing.
In 2012, she was appointed Kering's Chief Sustainability Officer and Head of International Institutional Affairs. She sets out the strategy and ambitious objectives as well as implements a set of best practices within the Group and the Houses.
Sharing insights during the panel 'True Luxury: A Product Designed to Last Forever', Daveu said, "We have to accelerate what we are doing and we have to push that scale."
Seana Hannah, Vice President NXT Sustainable Innovation at Nike, Speaker at GFS 2022 Copenhagen Edition
Seana Hannah is the Vice President of NXT Sustainable Innovation at Nike. She is responsible for setting the long-term vision for Sustainability across all product innovations. Hannah leads a team of innovators, scientists, and analysts who bring their expertise to the exploration and creation of new product concepts that are better for athletes and the planet. Hannah's Nike career has spanned multiple roles from retail to product innovation, which has given her a holistic understanding of consumers, products, and manufacturing, fuels her inspiration, and enables her to uncover new and better ways to invent footwear.
Commenting on Product Circularity, Hannah said, "We have to plant the seeds now; we have to invest in the technologies now; we have to change behaviors now so that we can ensure that that future actually happens. We want that future to come as fast as possible."
Nazma Akter, Founder & Executive Director of Awaj Foundation, Speaker at GFS 2022 Singapore Edition
Nazma Akter is the founder and Executive Director of the Awaj Foundation. She has been fighting to improve workers' rights, especially women workers, in the garment sector in Bangladesh for over 32 years. Akter is also the President of Sommilito Garments Sramik Federation, one of the largest union federations in Bangladesh, and co-chair of the Asia Pacific Women's Committee of IndustriALL Global Union.
Her main mandate is to increase women's participation in decision-making positions at home and workplace to promote women's empowerment. Also, help them improve their negotiation skills and build a better relationship between workers and managers as well as a harmonious environment in the garment industry of Bangladesh.
Discussing the issue of Better Wage Systems, Akter said, "We want decent jobs, fair wages, fair prices and we want to profit. The power should be equally distributed between suppliers, brands, and workers…The low price and low wage concept needs to be changed".
Sumi Dhanarajan, Managing Director, Southeast Asia at Forum for the Future, Speaker at GFS 2022 Singapore Edition
Sumi Dhanarajan is an international development practitioner with a commitment to social justice and she has worked on the human rights impacts of the apparel and textile sector for over 20 years. Dhanarajan's interest is in applying systems change practices within the social justice movement, particularly in relation to securing business respect for human rights. Currently, she is the Associate Director for Forum for the Future APAC, a non-profit international organisation with a mission to catalyse a deep and urgent transition to a just and regenerative future. Her current projects include leading the development of the Responsible Energy Initiative in Southeast Asia.
Dhanarajan moderated the Panel 'Our Energy Transformation Moment', and during the panel shared, "The language and the narrative is so powerful in shaping the actions that follow and there's something about being able to capture where agency and power is in the narrative that will actually unlock ways to be able to innovate."
Anne-Laure Descours, Chief Sourcing Officer at PUMA, Speaker at GFS 2022 Singapore Edition
Anne-Laure Descours is PUMA's Chief Sourcing Officer, based in Hong Kong and has been with the company since 2012. Overseeing PUMA's worldwide sourcing activities, she is also in charge of implementing the group's FOREVER BETTER sustainability strategy in the supply chain, which includes detailed targets on carbon emissions, chemicals and social standards. The French national has almost 30 years of experience in the industry, having worked for international sourcing organisations, such as Li & Fung and Otto International.
During the roundtable session 'Sourcing Alliances for Recycled Fibers', Descours said, "We need to be thinking out of the box, we need people coming from very different capabilities, different industries, to help us, because the way we do a product today will not be the way we do a product tomorrow."
Hana Kajimura, Head Of Sustainability at Allbirds, Speaker at GFS 2022 Copenhagen Edition
Hana Kajimura leads sustainability at Allbirds, pushing the brand to integrate environmental and social sustainability into all aspects of the business, including product, supply chain, and operations. She also shapes Allbirds's innovation narrative and storytelling, translating sustainability initiatives into engaging consumer-facing stories. Prior to joining Allbirds, Kajimura worked in management consulting at Bain & Company, advising Fortune 500 clients across industries, including technology, healthcare, private equity, and energy. Kajimura has also worked with Google X and Environmental Defense Fund on clean energy projects.
Discussing the topic 'What even is a Sustainable Brand?', Kajimura said, "As an industry, we've moved from the point where we recognise there was a problem. We've recognised what we need to do in the next 10, 20, and 30 years. We have stood up and made those commitments. And now it's about proving points and action." 
Ngozi Okaro, Executive Director at Custom Collaborative, Speaker at GFS 2022 Copenhagen Edition
Ngozi Okaro is an Award-Winning ESG and Social Impact Expert. Over the course of a career in social-sector leadership, she has led economic development, education, social justice, and community-based organizations to identify and meet their missions. In 2015, she founded Custom Collaborative, to support immigrant & no/low-income women launching sustainable fashion businesses and careers. She founded Custom Collaborative also to advocate for a fashion industry that honors the planet and people.
Among other distinctions, Okaro is a 2022 Goldman Sachs Black Woman Impact Leader, 2021 Conscious Fashion Campaign & United Nations Office for Partnerships SDG Honoree.
During the panel 'Histories and Futures For Fashion Education', Okaro said, " We need to listen to what young people are telling us and engage them in the conversation about what fashion education should be."
Carolyn Poon, Former Director of Sustainability at Singapore Fashion Council, Speaker at GFS 2022 Singapore Edition
Carolyn Poon is passionate about sustainability and the transformative value of technology to help businesses and people become better versions of themselves. Poon was the Director of Sustainability at the Singapore Fashion Council (SFC) for two years. Aside from headlining SFC's initiatives like Be The Change and Fashion Sustainability Programme, which aims to generate a competitive edge for the regional fashion industry by positioning Singapore as the regional hub for innovative and sustainable solutions, Poon is also responsible for opening discussions and discourses with both consumers and the community for a better understanding of this movement.
During the panel 'Community & Circularity', Poon said, "If we think about 2030 to 2050 where the targets are… the generations of workers are not you and I, but are going to be the 11-year-olds and 12-year-olds. They themselves need to understand the value of circularity at that age right now, so when they work, they will be able to contribute towards that vision."
Policy
2022 was a landmark year for fashion policy and it is critical that we continue to see legislative changes at the policy level to really incentivise industry action.
Lindita Xhaferi Salihu, Fashion Charter Lead of UN Climate Change, Speaker at GFS 2022 Copenhagen Edition
Lindita Xhaferi Salihu leads work on sectors' engagement in climate action as part of UN Climate Change's wider Global Climate Action work. She led the development of the Fashion Industry Charter for Climate Action, amongst others and works closely with a variety of stakeholders to mobilize key actors and catalyze ambitious action toward decarbonization. Salihu believes that it is possible to build the kind of sustainable economic system that the world needs – and we owe it to our children to become catalysts and drive a sustainable culture at home and everywhere.
Discussing 'Strengthening Accountability for 1.5 Degrees', Salihu said, "Certainly we all know that Net Zero is not going to happen in isolation. We need everybody to play a role… This will have to be a collective effort."
Christiana Figueres, Former Executive Secretary of UNFCCC, Speaker at GFS 2022 Singapore Edition
Christiana Figueres is an internationally recognised leader in climate action. In her position as Executive Secretary (2010 – 2016) of the United Nations Framework Convention on Climate Change, Ms. Figueres brought together national and sub-national governments, corporations and activists, women's groups, scientists and spiritual communities, financial institutions and NGOs to jointly deliver the historic 2015 Paris Agreement on Climate Change. Since then, Ms. Figueres has continued to foster rapid action on climate change. Today she is the co-founder of Global Optimism, co-host of the podcast Outrage & Optimism and co-author of "The Future We Choose: Surviving the Climate Crisis". She is a member of the B Team and the Chair of The Earthshot Prize Foundation.
When discussing Alliances for a New Era, Figueres called on the industry leaders to, "Take on that challenge and figure out in a fun, productive, creative, ingenuity way how you are going to contribute to making the fashion industry the responsible industry that it can and should be."
–
Explore the inspiring insights that these remarkable women shared at the Summit in the on-demand library for the Copenhagen edition here and Singapore edition here.  
Join us for yet more action from another group of esteemed women at this year's Global Fashion Summit: Copenhagen Edition 2023. 
Since the first Earth Day in 1970, a sense of urgency and determination has increased more and more each year. Believed to be one of the world's most prominent days of observance, amassing the solidarity and action of up to one billion people annually, this Earth Day, Global Fashion Agenda would like to recognise the tireless work of climate activists and allies all around the world.
If the latest series of IPCC reports signal anything, it is the fact that many of our ecosystems are on the brink, causing implications for some of the most vulnerable communities at an accelerated rate. The magnitude of the problem cannot be underestimated. According to our Fashion on Climate report, if the fashion industry continues on its current path, it will miss its 2030 emissions reduction targets by 50%.
In the face of such an urgent mission, it's easy to feel overwhelmed and become paralysed by the problem. Achieving the end goal is no easy feat when activists are up against false promises and inaction on a huge scale. Yet there remains hope in collective action.
Activism
As climate justice writer and podcast host, Mary Annaïse Heglar, said: "The thing about climate is that you can either be overwhelmed by the complexity of the problem or fall in love with the creativity of the solutions."
Whilst a huge proportion of responsibility lies with corporations and governments to act sustainably, let us not underestimate the power and willingness of citizens. Businesses are based upon citizen demand, and regulations often change in response to public opinion. Shifts towards more sustainable business models are no coincidence, but rather happen as a reaction to an ever-increasing demand for better practice.
A recent study from the Pew Research Center concluded that 80% of people were willing to make either a lot or some changes to how they live and work to help reduce the effects of global climate change. Unsurprisingly, over half of those surveyed were not confident that actions taken internationally will significantly reduce the effects of global climate change.
As António Guterres, Secretary-General of the United Nations shared on the back of the latest IPCC report: "Climate activists are sometimes depicted as dangerous radicals. But the truly dangerous radicals are the countries that are increasing the production of fossil fuels. Investing in new fossil fuels infrastructure is moral and economic madness."
People can both recognise that saving our planet from catastrophic climate collapse must be enacted by seismic and systemic shifts on a global and governmental level, whilst also embarking upon personal and localised activism. We cannot go ahead with a business-as-usual approach and wait for the world to be transformed around us from the top down. Individual as well as collective activism is courageous, often risky, uncompromising in its determination, awe-inspiring and offers the momentum and demand for systemic overhauls towards climate justice. If people focus on the places and activities most familiar to them, local activations can have far-reaching ripple effects and inspire more broadly.
Youth activists in particular are acutely aware of the unjust nature of climate change – the crisis is disproportionately affecting vulnerable communities whilst it is predominantly the most wealthy and privileged people, nations and corporations that are responsible for it. Activists seek to hold these institutions accountable.
The care, compassion, creativity, commitment, and courage of climate activists can help to reimagine the future and place the planet on a new and regenerative trajectory.
Read our citizens guide to sustainable fashion here to find out more about some of the steps you can take towards a more sustainable fashion system.
Hope is not always easy and burnout is commonplace within the climate movement. Feeling hopeless is not a failure but a signal to rest. Nature itself can provide an antidote to these feelings as people can cultivate optimism and momentum simply by being surrounded by, and appreciating, the very thing they are trying to save. Of course, it is an immense privilege to be able to take time out. Those on the frontline of the climate crisis cannot simply switch off from climate change.
Indigenous peoples and climate resilience  
We cannot expect to better our understanding without listening to the voices of the communities on the frontline of the climate crisis and those with a deep and holistic understanding of our Earth. Research shows that Indigenous peoples safeguard 80% of the world's biodiversity and yet their representation on global climate forums rarely reflects this.
We must respect and work in synergy with Indigenous peoples and recognise them as expert land stewards to truly tackle the climate crisis. As an example, studies indicate that deforestation rates are significantly lower in Indigenous and Tribal territories where governments have formally recognised collective land rights.
This type of demand was a key message behind the demonstrations and marches that took place throughout COP26 last year. Concurrent with the high-level discussions between world leaders – on the fringes, activists, students, citizens, and grassroots organisations convened to protest, collaborate, and hold governments accountable. This made for some of the most noteworthy aspects of COP26.
Alliances for a New Era 
The theme for this year's Global Fashion Summit: Copenhagen Edition 2022 is Alliances for a New Era. The theme will underly all elements of the Summit and will be represented on the main stage by bringing activists into key Summit conversations and providing a platform for some of the most notable climate allies.
17 March 2022: Global Fashion Agenda (GFA), the non-profit organisation that fosters collaboration on sustainability in fashion to drive impact, has forged a new alliance with UN Climate Change secretariat (UNFCCC) to accelerate the fashion industry's climate action. 
The Fashion On Climate report projects that if the fashion industry does not accelerate its response to climate change, by 2030 it will produce around twice the volume of greenhouse gas emissions required to align with the Paris Agreement global warming pathways by 2050. With the urgent need for industry transformation, the new alliance between GFA and UNFCCC will accelerate the impact of the UN Fashion Industry Charter for Climate Action which aims to drive the fashion industry to net-zero emissions no later than 2050 in line with keeping global warming below 1.5 degrees.
The collaboration will be activated around the organisations' prestigious forums including GFA's Global Fashion Summitand UNFCCC's annual Conference of Parties (COP). Through these forums, the organisations will collaborate to unite fashion leaders and core stakeholders to facilitate knowledge sharing, impactful partnerships, and the implementation of bold actions needed to meet the Fashion Charter targets.
Global Fashion Summit: Copenhagen Edition 2022, the leading international forum for sustainability in fashion, will take place on 7-8 June in the grand setting of the Royal Opera House, Copenhagen, Denmark. Under the theme 'Alliances For a New Era' – the Summit will endeavour to form previously inconceivable alliances within the fashion industry and also examine atypical cross-industry alliances, in a bid to accelerate the transition to a net positive reality.
UNFCCC will, through the Fashion Charter, contribute to the Summit content, where they will share insights on its progress and what further solutions are needed. UNFCCC will also hold its annual Fashion Charter meeting at the Summit, where the organisations will convene relevant experts to join resources and discuss tools that can enable the sector to achieve its climate targets laid out in the charter. The alliance will also continue for future editions Global Fashion Summit in other locations, in addition to Copenhagen.
Beyond the Summit, GFA and UNFCCC will continue to work together to elevate publications and reports, such as the Fashion CEO Agenda, and inform Fashion Charter meetings during COP27 to raise awareness among leaders on the most pressing issues and priorities and urging commitments from industry leaders to drive change within social, environmental and circular dimensions.
Federica Marchionni, CEO, Global Fashion Agenda, says: "GFA is striving to create impactful alliances that can accelerate the fashion industry's transition to a net zero reality. We are therefore thrilled to be collaborating with UNFCCC as its Fashion Charter is an essential tool to mobilise the necessary industry transformation. Through our collaboration, we hope to bring together core fashion stakeholders, foster pre-competitive collaboration and provide even deeper insights and guidance to advance progress."
Niclas Svenningsen, Climate Action manager, UNFCCC, says, "We are excited for this opportunity to reinforce our collaboration with the Global Fashion Agenda. The climate crisis is today the paramount issue for the fashion sector to address. While the Fashion Charter brings together a wide range of stakeholders to work collaboratively on solutions, the Global Fashion Agenda is an important venue for broader sustainability discussions in the fashion sector. We see many opportunities for further strengthening and highlighting both the sustainability and the climate work through this collaboration."
The partnership is effective immediately.
Both climate change and fashion are feminist issues
There is a patent intersection between women, the climate crisis and the clothes we wear.
The majority of garment workers are women and, among other underrepresented groups, are disproportionately affected by gender-based discrimination and violence in the workplace. Not only this, but women are often the hardest hit by the implications of climate change and the environmental impacts of the fashion industry. Climate change exacerbates the existing results of deep-rooted gender inequality.
It is crucial to focus on intersectionality, acknowledging the vast scope of women's experiences on the basis of racial identity, sexual orientation, physical ability, nationality, religion, size, identity and socio-economic status. These are all inextricably linked.
A great deal needs to happen if we are to meet the UN's Sustainable Development Goal of gender equality by 2030.
In light of this, we are highlighting just some of the many inspiring women who shared their views during CFS+ 2021 regarding the impact of the fashion industry and the urgent actions needed.
Change Agents
At the heart of industry progress are the inspiring change agents who are challenging conventional fashion practices through their advocacy and work.
Dr. Ayana Elizabeth Johnson
A marine biologist, policy expert, and Brooklyn native. She is the founder of non-profit think tank URBAN OCEAN LAB, founder and CEO of OCEAN COLLECTIV, and co-creator of the podcast HOW TO SAVE A PLANET, alongside co-editing the anthology ALL WE CAN SAVE and co-founding The All We Can Save Project in support of women climate leaders. Her mission is to build community around climate solutions.
Watch Dr. Ayana Elizabeth Johnson's panel discussion on 'Equity vs. Equality:
Teju Adisa-Farrar


A Jamaican-American writer, geographer, facilitator, speaker, researcher and poet. For over a decade Teju has worked to connect the dots between environmental, social, cultural and ecological issues. Her focus is on environmental and cultural equity, circular fibre and food systems, climate justice, Black geographies, urbanism and decolonial futures. Adisa-Farrar uses a transnational lens that is informed by history, art and activism.
She spends her time consulting with progressive organizations, facilitating intersectional conversations, supporting community initiatives, working on creative projects, and giving talks on urgent topics.
Watch Teju Adisa-Farrar's keynote speech on 'Collective Prosperity in the Fashion Industry':
Yara Shahidi
An award-winning actress, producer, change agent, and breakout star of ABC's Emmy-and Golden Globe-nominated series black-ish. Off-screen, Yara is a full-time student at Harvard University where she is earning a B.A. in Social Studies and African American studies. She is a champion for inclusive media programming and an advocate for equity.
Watch Yara Shahidi's 1:1 conversation on 'Consumer vs. Citizen:
Academia
Researchers and educators informing the next generation of citizens are vital to the industry.
Else Skjold
One of the leading researchers on fashion sustainability in Denmark, and also Head of MA 'New Landscapes for Change; Fashion, Clothing and Textiles', at the Royal Danish Academy. She is a leading voice and communicator in the public debate about green transition of the fashion- and textiles sector in DK. Skjold is part of the group of Scandinavian and British researchers who developed the so-called wardrobe research from the mid- 2000's and onwards, investigating how consumers value and use clothing. Since then, she has continued this approach in her collaborations with Danish fashion and textile companies for developing, testing and implementing green transition in the sector.
Watch Else Skjold's Case Study on 'Development vs. Degrowth':
Kenya Wiley
A policy counsel and professor focused on fashion law, technology and social justice. Currently serving on the faculty at Georgetown University and the Fashion Law Institute at Fordham Law School. Wiley has conducted research and written on the intersection of fashion law, politics and policy —with bylines in WWD, Fashionista, ELLE and CNN. In 2017, Wiley was named one of WWD's Women Leaders in Business, and was awarded Howard Law School's 2012 Intelligent Design Award for her outstanding contributions in fashion law and policy. Wiley also chaired ASTM's inaugural Task Group on Data Security for Smart Textiles.
Watch Kenya Wiley's panel discussion on 'Value vs. Volume':
Designers
The fashion industry must celebrate women who design with strong sustainability values in mind, their decisions have a ripple effect on the entire value chain.
Nicole McLaughlin
A multidisciplinary designer based in New York City. Since 2018, McLaughlin has explored greater possibilities for sustainability through self-initiated and collaborative efforts alike. While sustainability is often used as a marketing buzzword because of its PR value, McLaughlin's accessible, witty, and functional practice serves as a reminder that sustainability is actually an operational philosophy. By transforming discarded miscellanea into objects with new, imaginative, and often unexpected utility, McLaughlin shows how a circular approach to design and manufacturing can help us reframe waste as an opportunity.
Watch Nicole McLaughlin's panel discussion on 'Pace vs. Persistence':
Sunshine Bertrand
An eyewear designer, with a commitment to evolving the eyewear industry towards a more responsible future. Bertrand has 15 years of specialised experience within the industry, and is currently Eyewear Design Director for Bottega Veneta and Chloe. Sunshine and her team have become known for a unique approach driving innovation while creating highly desirable products.
Watch Sunshine Bertrand's Case Study on 'Behind the Scenes of the Designer Challenge':
Fashion Leaders
Focusing on the women at the helm of organisations, we look towards the leaders with sustainability and social justice at the core of their work.
Ayesha Barenblat
A social entrepreneur with a passion for building sustainable supply chains that respect people and our planet. With over a decade of leadership, she founded Remake to ignite a conscious consumer movement, through rebuilding human connections with the women who make our clothes. Barenblat has worked with brands, governments, and labour advocates to improve the lives of the women who make our clothes.
She led brand engagement at Better Work, a World Bank and United Nations partnership to ensure safe and decent working conditions within garment factories around the world.
Watch Ayesha Baernblat's panel discussion on 'Expectations vs. Ethics':
Debbie Shakespeare
Her entire career has revolved around the broader apparel supply chain, and has been driving meaningful and impactful results within the Apparel Solutions division of Avery Dennison for the past decade. As the Senior Director overseeing Sustainability, Compliance and Core Product Line Management, Shakespeare ensures Avery Dennison is on track to deliver on its 2030 goals and holds suppliers to appropriate environmental and social sustainability standards. She also serves as a sustainability spokesperson to other organisations and companies.
Watch Debbie Shakespeare's panel discussion on 'Clarity vs. Complexity':
Halide Alagöz
Executive Vice President, Chief Product and Sustainability Officer of Ralph Lauren Corporation. She is responsible for all areas of supply chain, from product development, sourcing to delivery of products worldwide. Alagöz also oversees Ralph Lauren's Sustainability strategy and initiatives. Alagöz earned both her Bachelor's Degree in Industrial Engineering and her Master's Degree in Engineering Management from Istanbul Technical University. She is also a member of the Board of the American Apparel and Footwear Association (AAFA).
Watch Halide Alagöz's panel discussion on 'Clarity vs. Complexity':
Jenna Johnson
The head of Patagonia's apparel and equipment business; overseeing the division as the company works to align its business more strongly with its mission and sport communities while continuing to uphold a legendary reputation of quality and excellence. Johnson has worked to advance Patagonia's mission to save our home planet, bringing environmental stewardship to the company's technical innovation.
Never willing to sacrifice performance, she is resolved that even the most technical gear can be made with sensitivity to the environment and the people, animals and plants that inhabit it.
Watch Jenna Johnson's 1:1 Conversation on 'Innovation vs. Legacy':
Stephanie Crespin
Passionate about fashion sustainability and providing impactful solutions to brands and consumers. In 2013, she launched online luxury destination STYLETRIBUTE.COM, in Singapore after identifying an opportunity to offer high-end fashion lovers a curated digital platform to sell and buy pre-loved luxury designer items, combined with a free premium concierge service.  Motivated by this experience and realising some immediate opportunities in the pre-loved luxury market, Stephanie's launched Reflaunt in 2017 providing brands with the technology to build and have a strong presence in the secondary market and for consumers to sell their luxury items back on the brands digital platform where they originally made the purchase.
Watch Stephanie Crespin's Case Study on 'Development vs. Degrowth':
Zinnia Kumar
An Ecologist, Consumer Behaviour & Organisational Business Psychologist, Writer and Fashion Model. She is the founder of The Dotted Line (TDL) a global advertising studio bridging culture and commerce. Kumar is a CIEEM Chartered Ecologist and Conservation Biologist, having worked in the Australian outback with government and non-government organisations carrying out Environmental Impact Assessment's as well as the preservation of wildlife and rehabilitation of mass land areas due to post mining & manufacturing industry impacts. Kumar's personal work addresses science communication in the fashion space, diversity within the eco & fashion sector, sustainability, environmental impacts and addressing circularity in fashion and business practices.
Watch Zinnia Kumar's keynote speech on 'How brands can overcome greenwash scepticism in advertising':
Policymakers
Whilst the work from specific brands is important, it is critical that we begin to see legislative changes at the policy level to really incentivise industry action.
Mariya Gabriel
The European Commissioner for Innovation, Research, Culture, Education, Youth and Sport. Under her leadership, the new Horizon Europe, Erasmus+, and the cultural strand of Creative Europe programmes will be defined and implemented. Her main priorities are excellence in research, innovation and education (ERA, EEA, EIA); tackling the R&I divide in Europe; Europe as a leader in strategic innovation areas through the digital and green transition, with a particular attention for young people and regions.
Watch Mariya Gabriel's keynote speech on 'Supporting creative and sustainable industries':
Rozalina Petrova
A Member of the Cabinet of the EU Commissioner for Environment, Oceans and Fisheries Virginijus Sinkevičius where she works for accelerating the transition to a sustainable, more circular economy that works for the people and making sustainable products the norm. She joined the Directorate General for Environment of the European Commission in 2010 to develop the EU policy to use resources more efficiently and integrate environmental considerations in economic governance. Previously she has been responsible for sustainable development, green jobs and mainstreaming of environmental policy in economic affairs, alongside working on EU policies and legislation to increase the recycling of waste and its use as a valuable raw material.
Watch Rozalina Petrova's panel discussion on 'Value vs. Volume':
We are delighted to announce that Global Fashion Agenda has been selected as an official Nominator for The Earthshot Prize 2022.
The Earthshot Prize was launched in 2020, with the first award being given in 2021. It is the most prestigious and ambitious global environment prize in history, designed to incentivise change and help repair our planet over the next ten years.
The Prize is scheduled to take place annually until 2030, each year awarding one-million-pound prizes to five winners with solutions in-line with five 'Earthshot' goals: Protect and Restore Nature, Clean our Air, Revive our Oceans, Build a Waste-Free World and Fix our Climate.
Our Role
Among the 300+ nominators in 80 countries, Global Fashion Agenda is one of only a few fashion-focused not-for-profit organisations that were selected. As an official Nominator, we have the responsibility to identify the most notable solutions to be potential Earthshot Prize winners, playing a pivotal role in a truly global network.
Global Fashion Agenda will utilise its extensive sustainability network to seek out inspiring, inclusive, and impactful innovations and projects to nominate.
Federica Marchionni, CEO, Global Fashion Agenda, said: "The Earthshot Prize inspires innovation, optimism and ambition. To be a part of this expert cohort of Nominators is a great privilege. We will use our unique and well-established insight into the sustainability sector in order to amplify the pioneering solutions which are working towards both environmental and social justice."
A call to our community
Global Fashion Agenda would like to offer our community the opportunity to suggest ideas which we should take into consideration for our nominations. We believe that with your help, we can identify fashion's most cutting-edge and promising solutions that have the potential to create a better tomorrow.
Nominations can include an individual (such as a leader or an activist), a team, an organisation (not-for-profit or for-profit), a public sector body/government (including a country or city), and a partnership or consortium. They can also include organisations that are also listed as official nominators for the Prize. To be nominated,the innovation should be in pilot stage, ready to go to market and be large enough to scale.  The Earthshot Prize's hope is that, with funding, the solution could be scaled immediately to achieve success.
GFA will then review all submissions alongside current contenders and select the leading solutions to nominate for the Prize.
2021 Winners 
The inaugural Winners and Finalists for The Earthshot Prize 2021 include leaders, activists, innovators, a city, and even an entire country. Explore them all here. Below we outline the five projects that were awarded the Prize in 2021.
2021 Prize Winner: Protect and Restore Nature
In the 1990s, the forests of Costa Rica were reduced to half their former size. The people of Costa Rica and their Ministry for Environment collaborated to pay citizens to protect and restore forests. As a result, Costa Rica's forests doubled in size. The Republic of Costa Rica is now recognised for its commitment to reforestation. Winning The Earthshot Prize will help it share knowledge and practices globally, particularly in the Global South.
2021 Prize Winner: Clean our Air
Based in India, Vidjut Mohan's social enterprise, Takachar, has developed a cheap, small-scale, portable technology that converts agricultural waste, which would otherwise often be burned, into sellable bio-products such as fuel and fertiliser. Takachar's technology reduces smoke emissions by up to 98% which will help improve the air quality that currently reduces the life expectancy of those affected by up to five years. If scaled, Takachar could cut a billion tonnes of carbon dioxide a year.
2021 Prize Winner: Revive our Oceans
Coral Vita, based in the Bahamas, grows coral in land based tanks to replant in oceans, growing coral up to fifty times faster than traditional methods. With Coral Vita's methods, a single farm has the potential to supply coral for an entire nation. Ideally this would be scaled to every nation with reefs. Beyond this, Founders Sam Teicher and Gator Helpern simultaneously work to restore local economies and communities.
2021 Prize Winner: Build a Waste-Free World
Launched in 2019 with the aim of halving waste by 2030, the City of Milan Food Waste Hubs recover food and give it to NGOs who distribute it to those most in need. Milan is the first major city to enforce a city-wide food waste policy encompassing public agencies, food banks, charities, NGOs, universities and private businesses. Today the city has three Food Waste Hubs, each recovering approximately 130 tonnes of food annually or 350 kg per day, an estimated 260,000 meals equivalent. This is a remarkable blueprint for cities across the globe.
2021 Prize Winner: Fix Our Climate
Co-founded by Vaitea Cowan, Enapter provides a clean alternative to energy. Its AEM Electrolyser technology turns renewable electricity into emission-free hydrogen gas. Developed quicker and cheaper than once thought possible, the technology already fuels cars and planes, powers industry and heats homes. Funding from the Earthshot Prize will help Encapter reach its goal to account for 10% of the world's hydrogen generation by 2050.
These remarkable solutions elicit optimism and inspire ambition. We look forward to seeing how these projects are now scaled. Stay tuned to hear more about our role in the 2022 edition of The Earthshot Prize.
Effective Sustainability communication is a tool that can advance progress in the fashion industry, but how can we best harness fashions communicative power to drive towards impactful transformation?
During a panel discussion at CFS+ 2021, speakers contemplated whether unified sustainability metrics such as CO2 emissions and litres of water used will be key to achieving behavioural change or if we need to look at brand storytelling that can provide context and connect brand identities with impact strategies.
The balance between statistics and storytelling
Julien Slijan, Director Sustainability Digital Experience at Zalando – Europe's largest online fashion retailer – shared: "We need the rational part and we need the emotional part of sustainability."
Whilst all speakers during the panel discussion agreed upon the need for both 'ratings and rhetoric', they offered insight into their perceived benefits and limitations for the two modes of communication.
The need for compelling brand narratives
Marketing Creative Consultant & African Fashion Expert, Arieta Mujay, outlined a crucial consideration for sustainability communication that cannot be overlooked: "If you look at the message of sustainability, it means different things in different people everywhere across the world." For this reason, ratings may not always be applicable or sufficient.
With many certifications failing to consider multiple markets, for example, Africa, Mujay reiterated that when looking at ratings, we have to reflect upon who sets the standards and then establish whether or not it is fair for these incentives to be rolled out in specific places.
Despite being a stanch advocate for transparency about ratings, Slijan also urged the industry to recognise that, for example, some 50% of people in Europe do not understand what sustainability means in fashion – so presenting these people with sustainability metrics is not necessarily enough or in fact useful.
As opposed to just exhibiting various statistics and ratings, brands must first engage individuals in the sustainability discourse – focusing on educational content and ways to inspire a meaningful connection between citizens and their clothes. To successfully tailor approaches to different cultures, companies must avoid a one-size-fits all attitude and communicate the benefits to local economies and environments.
An additional advantage to a 'rhetoric', is that sustainable communication can help instruct citizens on their role in sustainability. For example, customers can be educated on how to prolong the life of a garment, something mere metrics may fall short in conveying.
The benefit of ratings
For the those who are already engaged on matters of sustainability, ratings can then help them assess the impact of the decision they are making.
Sandra Capponi, Co-Founder of the sustainability rating service, Good On You, highlighted: "Consumers have a really big role to play in driving the change that we want to see in the industry, but they can't shop more sustainability if brands and other players in fashion aren't being more transparent"
At present, when customers try to find information about how brands are performing, they are often stifled by the lack of information which is either missing altogether or not presented in a consistent way.
Capponi also emphasised that ratings must account for the plethora of issues that fall under the umbrella of 'sustainability'. These matters are multifaceted and interrelated and any good sustainability communication needs to address that complexity and be comprehensive in its understanding of the issues. Brands must look beyond carbon emissions, because whilst the climate is critical, so are local communities directly impacted by fashion manufacturing every day.
The future 
There are lots of standards and certifications emerging which are tackling important issues and giving brands the means to communicate certain credentials, but for Capponi, these can add to the fragmentation and the confusion for shoppers.
A recent article from the New York Times titled: 'What If You Could Read a Fashion Label Like a Food Label?' explored new labelling systems – drawing parallels between the fashion and food industry.
The new "Sustainability Facts" label from the brand Nisolo, offers on-label sustainability markers spanning 12 categories – presented in a similar way to the vitamins and minerals labels found on food packaging. The assessments cover everything from materials and packaging to wages and health care for workers. Each is listed as a percentage, sourcing data from 31 sources, including the Higg Index, Textile Exchange and the aforementioned Good On You.
This is an interesting and seemingly more accessible way for a brand to present data. Furthermore, this methodology may bridge the gap between statistics and storytelling by allowing for both awareness and accountability. Nonetheless, the article concludes that fashion will inevitably have to follow the path of the food industry and adopt a universal format for on-product sustainable communication.
You can watch the full panel discussion 'Ratings vs. Rhetoric' in our CFS+ On-Demand Library here.