Introducing the Global Circular Fashion Forum
The Global Circular Fashion Forum (GCFF) is a new global initiative that is being established by Global Fashion Agenda to spur local action in textile manufacturing countries to accelerate and scale recycling of post-industrial textile waste  –an effort to achieve a long-term, scalable, and just transition to a circular fashion industry.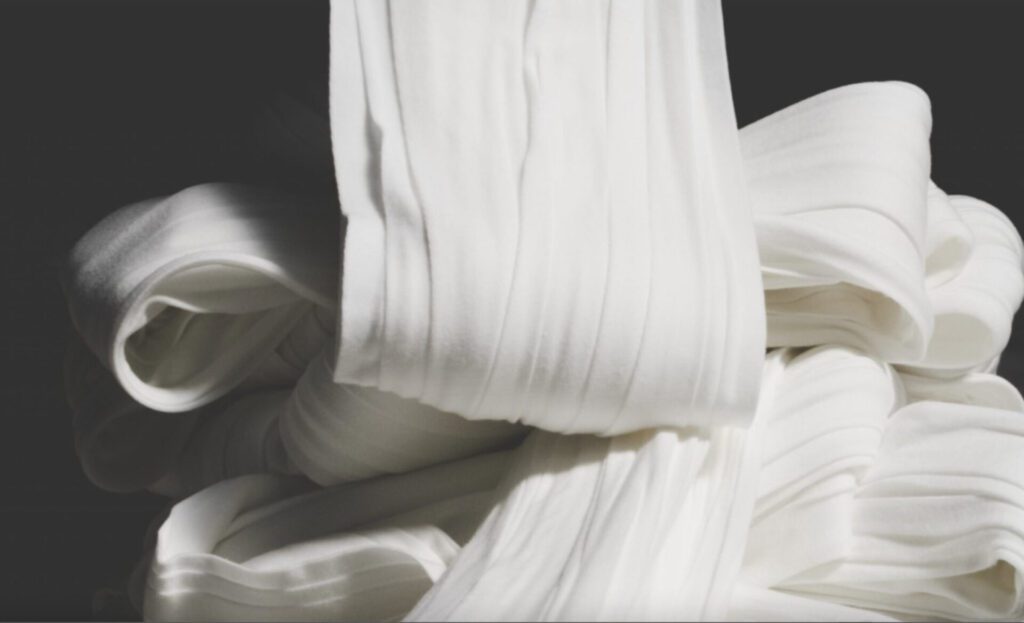 The GCFF responds to global brands and retailers' ambitions to significantly increase use of recycled content in new textiles, and national apparel manufacturers' ambitions to turn waste into value and deliver circular services to their customers. The GCFF differentiates itself from existing initiatives, by:
Advocating for a global, full value chain perspective to transitioning the fashion industry to a circular one, and to ensure that manufacturers and manufacturing countries are actively part of designing a new system that they can reap benefit from
Moving beyond commitments to enabling action on the ground while leveraging global brand demand
Convening stakeholders across various circularity programmes and regions, sharing knowledge, and building upon best practices
Our
mission

&

vision

By mobilising industry stakeholders, investors, global brands and retailers, technology providers and others as well as by influencing policy environments and collecting, consolidating and disseminating best practices, the GCFF intends to establish the necessary ecosystem for scaling post-industrial textile waste recycling programs in manufacturing countries; locally owned and led, national Circular Fashion Partnerships (NCFPs).
Building

on experiences

The GCFF builds on GFA's experiences with the Circular Fashion Partnerships (CFP) in Bangladesh during 2020-2021 that demonstrated the potential for domestically accelerating & scaling recycling of post-industrial textile waste to create new textiles.
It is the premise for GCFF that there are significant opportunities for accelerating and scaling recycling of post-industrial textile waste in multiple Asian (and other) countries and that by leveraging the CFP experiences from Bangladesh and continuously developing and sharing best practices across countries, we can realise such opportunities. Such a blueprint-approach will naturally require customisation to the local context considering factors such as i) Scale and nature of domestic textile and garment/footwear production and hence, nature of post-industrial waste streams and waste compositions; ii) Local manufacturer interest and global brand demand; iii) Policy environment and prioritisation of circular economy; iv) (Maturity and complementarity of) Existing programmes and moreover recycling infrastructure; and v) Available funds.
The GCFF aims to launch five NCFP's during the next five years contributing to reducing GHG emissions, creating new decent jobs, and replacing hundreds of thousands of tons of virgin textile with recycled materials. Candidate countries include Bangladesh (CFP project scaling), Vietnam, Cambodia, Indonesia, and potentially Kenya, India and Turkey on basis of political climate, funding availability and/or industry interest.
As per June 2022, the GCFF is in initiation phase. GFA has secured initial funding from GIZ FABRIC Asia and will start engaging key stakeholders as it starts developing a work plan for four main activities running until May 2024.
GFA Impact Initiatives
At Global Fashion Agenda we design impact initiatives to accelerate toward a circular fashion system. Learn more about our impact initiatives and published reports.