Fashion Industry Target Consultation
The Fashion Industry Target Consultation was a multi-stakeholder project led by Global Fashion Agenda and the UN Environment Programme to identify and converge existing industry aligned ambitions to establish a holistic industry route of travel towards a net-positive fashion industry.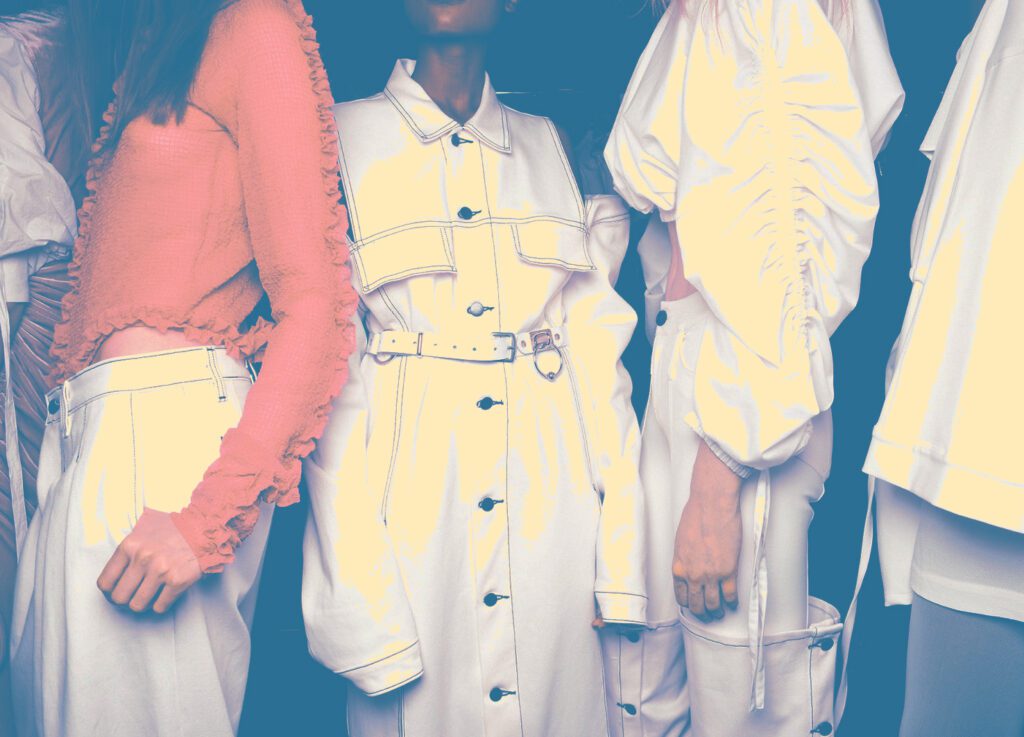 About the
Fashion Industry Target Consultation:
Formally launched at COP27 in November 2022, the Fashion Industry Target Consultation was a multi-stakeholder project led by Global Fashion Agenda (GFA) and UN Environment Programme (UNEP). The aim of the consultation was to identify and converge existing industry aligned ambitions, according to the five priorities of the Fashion CEO Agenda: Respectful & Secure Work Environments, Better Wage Systems, Resource Stewardship, Smart Material Choices and Circular Systems.  Moreover, the consultation sought to formulate new ambitions where they are not currently covered such as criteria for purchasing practices and circular design, to establish a route towards a net-positive fashion industry.
Between November 2022 – February 2023, GFA and UNEP invited stakeholders and partners from across the global value chain including brands, retailers, NGOs, manufacturers, data providers, innovators, intergovernmental organisations, policy makers, and more to share their insights on the performance indicators and milestones that the industry must strive to meet, and importantly to gauge what tools and support are needed by these actors to take action.
This consultation will help provide clarity and drive accountability for a range of consistent, measurable, monitored and complete goals, so that the industry is able to understand the current state of progress, the areas that must be focused on to accelerate impact, and the timeframe to do so.
For more information download the Fashion Industry Target Consultation Supportive Document here.
What's Next

?
The consultation's official survey is now closed. Over 900 industry stakeholders participated in the consultation including brands, NGO's, producers, manufacturers and more, representing 90 countries globally. Aggregated and anonymised survey findings will be made available after analysis. Sign up for GFA's newsletter here and UNEP's newsletter here to stay informed. The final industry ambitions will be presented in the new Fashion CEO Agenda launching at Global Fashion Summit: Boston Edition 2023.
.
Each region has a different relationship with the textile value chain, and a global set of ambitions and monitoring must incorporate this to ensure that there are no tradeoffs, while also ensuring environmental and social protections. During the consultation period, UNEP, through the Global Opportunities for Sustainable Development Goals (GO4SDGs) initiative and in close collaboration with the UN Alliance for Sustainable Fashion, hosted six regional workshops to collect insights on specific ambitions and their localised impacts, as well as their feasibility and ambition levels required.  A key objective of the regional workshops was to ensure that developing country and SME views are reflected in the consultation.
Workshops took place in the following regions:
Europe and North America

West Asia

Africa




Central and Eastern Europe

Latin America and the Caribbean
Asia Pacific
Towards a net positive textile industry by 2050
See the recording of the event.
Contact

us

If you have any questions regarding the consultation, please do not hesitate to contact us. Moreover, we welcome further cooperation with other industry organisations, brands, retailers, investors, solution providers, academia and more. We invite you to share thoughts with us.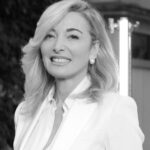 Federica Marchionni
●
Chief Executive Officer, Global Fashion Agenda
"The industry has come a long way and sustainability has been placed as a strategic priority among most fashion businesses. Despite many brands, retailers and manufacturers taking positive steps, and many supportive policies on the horizon, the current pace of transformation is too slow. We are living in a humanitarian and environmental crisis yet are producing and using more than ever before. Fashion must urgently transform its business model in order to protect our future and the future of generations to come"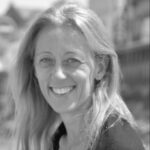 Elisa Tonda
●
Chief, Resources and Markets Branch, UN Environment Programme
"Incremental and fragmented improvements will not be sufficient to revert the environmental and social impact trends of the sector; a holistic transformation to circularity is necessary and urgent. Delivering a sustainable and circular textile value chain will require a degree of coordination, investment, and business model adaptation that has never been seen before."