Dear GFA Community,
As we usher in 2023, I want to take a moment to extend my warmest wishes for the new year and to thank you for your unwavering support throughout 2022. It is thanks to your dedication and commitment to our cause that we have continued to build a thriving and global GFA community.
2022 marked a pivotal year for GFA; we hosted our Summit outside of Copenhagen for the first time in its 13-year history, announced landmark alliances and partnerships, launched new impact programmes and published collaborative reports.
Amidst GFA's breakthrough announcements and developments, 2022 was undeniably also shadowed by extreme weather events, uncertain economic landscapes, geopolitical strife, and both environmental and social challenges. These adversities exemplified the need for GFA to keep working towards its mission of a net-positive fashion industry, that gives back more to the natural world, people and societies and the economy than it takes out. Every industry is navigating the repercussions of such turbulent times, but it is imperative that we remain strong-minded and united in our ambitions for a better future.
As we look ahead to 2023, I want to emphasise that the changes you now make, individually or collectively, can have impact well beyond the fashion industry. Let's lead by example and inspire other industries by demonstrating the many opportunities that can be created when we steer our impact strategies with a net-positive mindset and collaborate with actors across the value cycle.
I wish you all a wonderful festive period full of gratitude and hope. We very much look forward to continuing to inspire, educate and mobilise the industry in 2023 to generate even greater impact.
Best wishes,
Federica Marchionni, CEO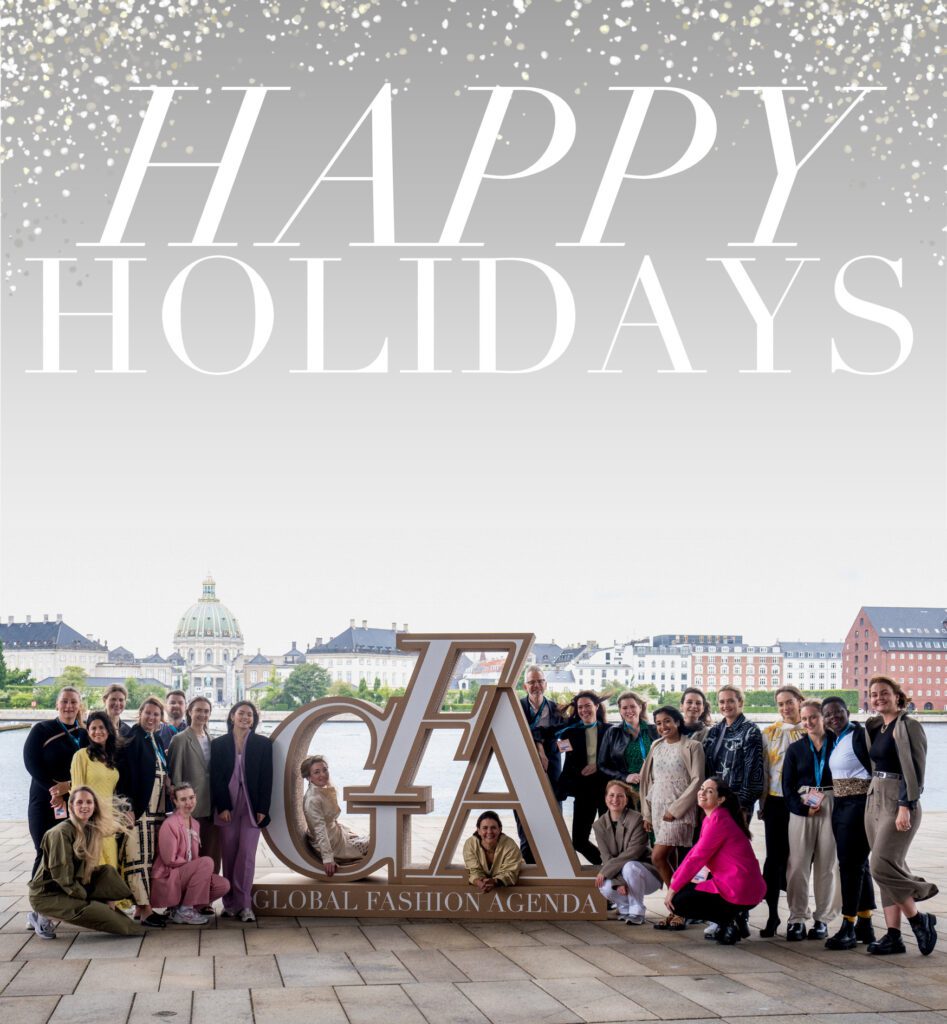 Read our latest article exploring what happened in the fashion industry in 2022 here.