According to the United Nations, the fashion industry is responsible for an estimated 2-8% of the world's greenhouse gas emissions and is an economy key player contributing $2.4 trillion to global manufacturing and employing 300 million people worldwide. Responsive to this effect on the environment and society, the fashion industry is reshaping its business model to become more efficient and sustainable.
Founded in Barcelona in 1984 and currently present in over 115 markets, Mango, one of Europe's leading fashion groups, sees sustainability as a journey the fashion industry has to make to achieve a more just society and to reduce its environmental and social impact. With design, creativity and technology at the centre of its business model, the company bases its strategy on constant innovation, the search for sustainability and a complete ecosystem of channels and partners.
Mango was pioneer establishing its sustainability department to commit to responsible production in 2002. Now, the company has launched Sustainable Vision 2030 as a cross-departmental core value of the company strategy and business model that influences decision making and the promotion of actions with the lowest environmental and social impact possible.
The roadmap is based on three key pillars. Firstly, the product and its design. By 2025, Mango aims that all cotton used will be more sustainable, that all polyester will be recycled and that 100% of cellulose fibers will be of controlled origin and traceable. From a design point of view, in the next few years Mango will increase designs that are easier to recycle, bearing in mind their composition and construction, as well as committing to durability or the efficient use of materials to avoid waste.
The second pillar of Mango's new sustainability strategy focuses on implementing measures to reduce the company's impact on the planet through four policies: climate change, water consumption, packaging and the strategy to protect biodiversity. Mango aims to achieve net zero emissions by 2050 and reduce its total water impact by 25% by 2030.
Finally, the company's commitment to people. Mango will focus its efforts in the coming years on continuing with its process of supplier auditing, traceability and transparency, in order to ensure that appropriate working conditions are fulfilled for workers in the factories the company works with throughout the world. By the end of 2022, Mango became the first Spanish major fashion company to publish a list of its tier 3 factories, related to suppliers of fabrics and trimmings, after being the first to publish the tier 1 and 2 list. In addition, the company will continue to implement numerous training projects principally focused on providing children and women access to education in countries such as Bangladesh, India and Pakistan, so that these become a lever of change for societies.
Mango is Associate Sponsor of Global Fashion Summit: Copenhagen Edition 2023.
Phnom Penh, Cambodia – 23 May 2023: Global Fashion Agenda (GFA), Deutsche Gesellschaft für Internationale Zusammenarbeit (GIZ) and Responsible Business Hub hosted by EuroCham, convened over 100 leading experts and stakeholders on 16 May to discuss the current state of textile waste in the country and establish the next steps towards a circular future .
The event, titled 'Textile Waste Opportunities for Circular Textiles, Garments and Footwear in Cambodia' ,served as an interactive platform to shed light on the topic of textile waste from the factories in Cambodia and discuss the options, solutions and opportunities for moving towards more circular approaches. It is estimated that the Cambodian textile, garment and footwear industry produces approximately 140,000 tonnes of textile waste per year1, most of which is handled by unregulated and unsustainable downcycling activities, burnt or disposed of in landfills – harming both the environment and the people.
The event marked the start of an active initiative to support the creation of circular systems in Cambodia by supporting a pilot project that can enable the proper sorting and recycling of textile waste and ultimately, divert waste from landfill or incineration. GFA and GIZ, are now engaging stakeholders for a Circular Fashion Partnership Cambodia as part of the Global Circular Fashion Forum (GCFF) which aims to spur local action in textile manufacturing countries to accelerate and scale recycling of post-industrial textile waste.
The engaged audience included representatives from manufacturers, brands, recyclers and recycling technologies, textile waste handlers and government, that collectively represent the Cambodian and global fashion and recycling industry . Attendees heard from 22 renowned speakers including H.E. Soem Nara, Under-Secretary of State at the Ministry of Industry, Science, Technology, and Innovation, H.E. Pak Sokharavuth, Under-Secretary of State, Ministry of Environment, Cambodia and representatives from United Nations Environment Programme, Fashion for Good, Crystal International Group, The Hong Kong Research Institute of Textiles and Apparel, TAFTAC (Textile, Apparel, Footwear and Travel Goods Association), Global Fashion Agenda, GIZ, EuroCham, PricewaterhouseCoopers Pvt. Ltd . and many more.
Speakers discussed the dissemination of recycling technology, business incentives, learnings and best practices from other countries, legislation, textile waste segregation, data, social considerations for a just transition to circularity and adapting solutions to the Cambodian context. The event also showcased a youth-led Cambodian fashion show, featuring upcycled designs.
Federica Marchionni, CEO, Global Fashion Agenda, said: "The overwhelming success of the GCFF event in Cambodia is a testament to the power of a shared vision. We at Global Fashion Agenda are eager to carry forward the momentum and learnings of this event as we begin to shape the Circular Fashion Partnership Cambodia project. A key learning from the event was the need to establish domestic sorting infrastructure in order to capture and valorise post-industrial textile waste, which is increasingly valuable to textile recyclers. Throughout this process we will work closely with our partners to ensure that we include all relevant actors and remain cognisant of the nuanced local context ."
Dr. Günter Riethmacher, Country Director, GIZ Cambodia, said, "Recycling of post-industrial textile waste is not reaching its full potential due to various challenges such as complex fabric compositions, sorting challenges and lack of local recycling capacities. The pilot project implemented by GIZ with GFA under the Circular Fashion Partnership will minimize the challenges and demonstrate that better solutions are feasible by bringing together all the stakeholders along the value chain. Addressing the textile waste will become an increasingly important sustainability topic for the entire sector ."
The Responsible Business Hub, hosted by EuroCham, said: "Responsible business is intrinsically linked to sustainability and circularity. Therefore, the RBH firmly supports any initiative aimed at recycling fabric waste within the country. The Updated Nationally Determined Contribution 2020 (NDC) for Cambodia, published by the Ministry of Environment (MOE), highlights the importance of a centralised recycling facility for industrial waste generated by the garment sector. This facility is a crucial part of Cambodia's mitigation strategy. The RBH is committed to collaborating with relevant stakeholders such as the Ministry of Industry, Science, Technology, and Innovation (MISTI), as well as TAFTAC, to ensure the successful implementation of this project together with the private sector."
The Circular Fashion Partnership Cambodia will first consist of a pilot project to establish and test effective textile sorting processes as well as explore the most relevant business models that benefit all actors. The pilot is currently being developed and the organisers are welcoming registrations of interest until 1 July 2023.
To register your interest in learning more about, and/or participating in the Circular Fashion Partnership phase one pilot in Cambodia, please contact: Shamiul Hoque, Impact Programme Manager, Global Fashion Agenda shamiul@globalfashionagenda.org and Kristin Sommer, Coordinator Environment, GIZ FABRIC, Kristin.sommer@giz.de
12 May 2023: Global Fashion Agenda (GFA), the non-profit organisation that fosters industry collaboration on sustainability in fashion to accelerate impact, has appointed Thomas Tochtermann as Chairman and Thomas Klausen as Vice Chairman. Niels Eskildsen steps down as Chairman after 10 years to pursue new business ventures.
Thomas Tochtermann, Chairman, was formerly Vice Chairman of GFA. Tochtermann has supported the organisation since 2014 and served on the Board of GFA since 2016.  He contributes a wealth of industry insights, having advised international clients in the fashion, luxury and consumer segments for over three decades. He has also been building and leading McKinsey & Company's global Fashion & Luxury Practice for many years and works directly with key industry players to improve the state of fashion. In his new role, he will oversee that GFA operates in a healthy manner in terms of the organisation, team, funding, strategic objectives, and initiatives that create transformative progress in the industry.
Thomas Klausen, Vice Chairman, has been on the Board of Directors since 2015.  Klausen brings valuable insights of the fashion and textile industry and its challenges. Alongside his role at GFA, he is CEO of Danish Fashion & Textile which represents approximately 400 companies with more than 800 brands in Denmark. In addition to this, Klausen is also the Chairman of the Copenhagen Fashion Week. Previously, Klausen was president of the Tytex Group – a world-leading textiles manufacturer with facilities in Asia, North America and Europe. As Vice Chairman, he will support Tochtermann in assuring the organisation's governance and compliance and steering the team to continue its activities to inspire, educate and mobilise the industry.
Niels Eskildsen, former Chairman of GFA, decided to step down from his Chairman role after 10 successful years to pursue new business ventures. As Chairman, he played an instrumental role in the development of Global Fashion Agenda and its landmark forum, Global Fashion Summit (formerly known as Copenhagen Fashion Summit). His leadership and guidance helped to place sustainability as a core priority on fashion leaders' agenda by advising the organisation in the implementation of new forums, thought-leadership publications, impact programmes and advocacy efforts.
Thomas Tochtermann, Chairman, GFA, says: "A big thanks to my friend and long-term companion in GFA´s Board Niels. He has steered the Board and GFA overall in his casual, integrative and thoughtful way successfully over so many years. I am honoured to step in his shoes and very much look forward to work with the Board and GFA´s Management Team led by Federica Marchionni. GFA´s role as the leading global convenor of the Fashion Industry will continue to grow in relevance, in a world where regulation will shape the path of industries towards sustainability more and more, where collaboration amongst all types of players will become a prerequisite to manage and accelerate industry transformation and where setting ambitions and directions for change in companies will become increasingly challenging for senior leaders. Providing thought leadership and platforms to debate will be much needed and is at the core of GFA´s strength. It will be my pleasure to increase GFA´s impact and help to accelerate industry change."
Thomas Klausen, Vice-Chairman, GFA, says: "It has been a true pleasure working with Niels as a Chairman of GFA throughout the years. GFA has undergone a tremendous development under his guidance, and he will be missed. I look very much forward to working even closer with the Board and the GFA management team as we through collaboration, assist the industry in the transition towards a more sustainable future."
Federica Marchionni, CEO, Global Fashion Agenda, says: "GFA is extremely grateful for the unwavering support and knowledge that Niels has dedicated to GFA over the past 10 years. He has played a pivotal role in increasing the ambitions of the organisation so that it can make a true impact in the fashion industry. As Thomas Tochtermann and Thomas Klausen adopt their new roles, I look forward to continuing to draw on their sound expertise to shape the path for GFA so we can accelerate the industry's net positive trajectory."
Tochtermann and Klausen begin their roles immediately and lead the Board of Directors which includes: Cristiana Falcone, Senior Adviser, World Economic Forum; Harsh Saini, global supply chain expert; Eva Kruse, Chief Global Engagement Officer at PANGAIA; and Peder Michael Pruzan- Jorgensen, Director & Owner of ORCA & Co.
Her Royal Highness The Crown Princess of Denmark, Patron of Global Fashion Agenda, will present a Welcome Address
Leaders from LVMH among other speakers set to mobilise action
Global Fashion Agenda fosters more collaborations across the globe and with other industry categories in its effort to accelerate and drive impact
4 May 2023: Global Fashion Summit, the leading international forum for sustainability in fashion, has revealed a cohort of esteemed speakers that will take to the stage at the world-renowned event. The acclaimed line-up includes Her Royal Highness The Crown Princess of Denmark. The Summit will take place on 27-28 June 2023 in the Copenhagen Concert Hall and is presented by Global Fashion Agenda (GFA), a non-profit organisation that is accelerating the transition to a net positive fashion industry.
This year's Summit is the most ambitious yet. It will bring together over 1000 leaders from the global fashion ecosystem and present actionable insights from over 180 speakers representing experiences from a wider range of markets and regions.
Her Royal Highness the Crown Princess of Denmark, Patron of Global Fashion Agenda, will present a Welcome Address. The Crown Princess's long-standing patronage demonstrates continued support for promoting a sustainable and responsible fashion and textile industry. Major objectives for sustainability action are in place. Yet across the globe, industries are not on track to meet them and pathways of improvement are often unclear.
The Summit will also highlight the key role of luxury in inspiring positive social and environmental progress with remarks from prestigious leaders at the forefront of the luxury sector, including Antoine Arnault, Image & Environment, LVMH Group, and Jonathan Anderson, Creative Director & Founder, JW Anderson and Creative Director, Loewe. Drawing on their extensive industry experience, these leaders will ignite thought-provoking conversations to foster a sense of drive and demonstrate their ambition to action.
Antoine Arnault, Image & Environment, LVMH Group, says: "The real purpose of luxury is to make sustainability desirable. I'm delighted to discuss this conviction with Jonathan Anderson at the Global Fashion Summit. The Summit is a unique event which gathers the whole fashion industry. It is the best place to invent the fashion of tomorrow, which will combine dreams and responsibility."
With upcoming policy expected to influence the fashion industry even further this year, GFA has also announced that Virginijus Sinkevičius, European Commissioner for the Environment, Oceans and Fisheries, will share insights at this edition. Further policymakers, including Pernille Weiss, MEP, Group of the European People's Party and others from around the world are set to be attending and contributing to the summit discussions through both panels and roundtables.
For the first time, the Summit will also span across the category of watches and jewellery, thanks to the Alliance with the Watch & Jewellery Initiative 2030. While certain issues are specific to this category, the overall sustainability agenda can be aligned together with Fashion to mobilise greater action and impact.
Federica Marchionni, CEO, Global Fashion Agenda – who will be delivering the Summit opening and closing remarks, says: "We are delighted to have such a remarkable cohort of speakers joining us for Global Fashion Summit which aims to demonstrate not only the thought leadership from the Global Fashion Agenda but also the concrete actions spanning in the entire fashion industry. The four stages will allow more dynamic, action-orientated and interactive content than ever before. Collectively, these speakers can enact profound impact across the entire ecosystem and this Edition will embolden these actors to take courageous action towards a net positive fashion industry."
This year's Global Fashion Summit: Copenhagen Edition is supported by Principal Sponsor, Maersk, a globally renowned leader in logistics that aims to deliver a more connected, agile and sustainable future for global logistics.
For more information visit www.globalfashionsummit.com. Sign up to the Global Fashion Summit newsletter or follow Global Fashion Agenda on social media for updates.
If you would like to attend the event on behalf of a publication or media outlet, we invite you to apply for press accreditation here. A press conference for media attendees will take place on 26 June 2023.
22 March 2023: Global Fashion Agenda (GFA), the non-profit organisation that is accelerating the transition to a net positive fashion industry, has launched the search for seven leading Next Gen voices in the fashion industry to participate in the Next Gen Assembly, in collaboration with its Academic Partner, London College of Fashion's (LCF) Centre for Sustainable Fashion (CSF) via the Fashion Values Programme.
Through the newly launched Next Gen Assembly programme, GFA Academy and CSF will support the seven selected candidates alongside the student winner of the Fashion Values Challenge, in developing advocacy and communications skills to foster their development as sustainability changemakers. Sustainable Fashion Blogger, Photojournalist and Labour Rights Activist, Aditi Mayer, will act as an Ambassador for the programme. The selected group will participate in at least two collaborative workshops with GFA and CSF and complete the Fashion Values: Cultures course. The first of which will focus on community building and understanding candidates' aspirations in order to co-create goals and methodologies for achieving change with the programme. The second workshop will centre around empowering and coaching the group on how to be successful advocates for the fashion community and thoroughly prepare them for their roles at Global Fashion Summit in Copenhagen in June 2023.
Participants will then play an integral role as the radical voices of Global Fashion Summit: Copenhagen Edition 2023, with a fundamental focus on purposeful storytelling. Each individual will be assigned an on-site industry mentor and be meaningfully involved in a number of activities and networking opportunities throughout the event. The chosen candidates can expect to interact with content from esteemed global leaders, changemakers and thinkers under the Summit's theme, 'Ambition to Action'.
The programme is seeking applications from talented students, recent graduates and/or young professionals from diverse locations and fields of interest including design, media and communications, business and technology. The trip and Summit experience will be fully funded for participants. Applications are open now until 12 April 2023, and those interested are required to provide a written statement and short video with their application.
Following the Summit, the stories of the Next Gen Assembly participants will be collated and communicated throughout 2023. This inaugural edition will help to inform the growth of the programme in 2024 and beyond. The programme is just one element of the GFA Academy – the division of GFA which seeks to educate stakeholders by providing practical sustainability knowledge, tools, and solutions.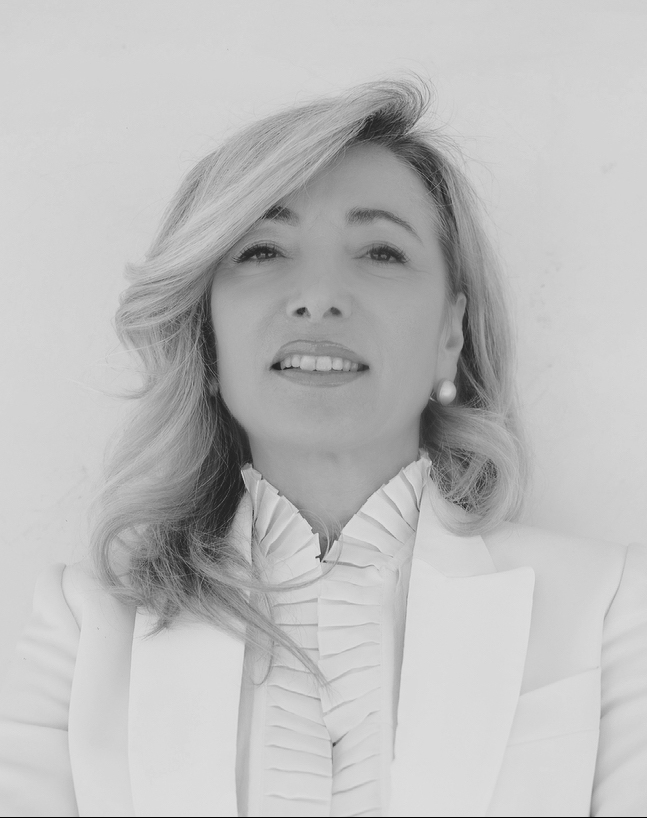 Federica Marchionni
●
Chief Executive Officer
"Next gen voices are formative in redefining the fashion industry. I am energised by this opportunity for GFA to empower remarkable people at the Summit and beyond, as we commence our search for young trailblazers that act from a place of conviction for a better tomorrow."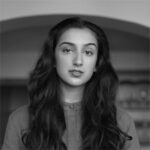 Aditi Mayer
●
Sustainable Fashion Blogger, Photojournalist and Labour Rights Activist
"As a sustainable fashion activist whose work has spanned grassroots organising, photojournalism, writing and more, I'm honoured to help inform the next generation of storytellers on how to engage in the radical work of reimagination through storytelling. The climate crisis presents a crisis of narrative- we need to engage in the work of solutions-oriented journalism to inform our next steps as a culture and global community; and fashion, being a vehicle for storytelling, presents an amazing tool for climate action."
The Next Gen Assembly programme builds on the success of Global Fashion Agenda's Youth Summit, an educational programme that took place in conjunction with Global Fashion Summit until 2020 and gathered young industry talents from around the world to learn from each other.
If you would like to attend Global Fashion Summit: Copenhagen Edition 2023, 27-28 June on behalf of a publication or media outlet, we invite you to apply for press accreditation here.
Good resource stewardship, the appropriate allocation of resources, is essential to protect the planet and the wellbeing of future generations.
Background:
Fashion is a multi-trillion-dollar industry that contributes to up to four percent of all global CO2 emissions annually. According to the IPCC, continued trajected emission growth will bring rise to global temperatures, extreme weather and subsequent consequences for people, businesses, and our planet. If we proceed on the current trajectory, the industry will fall short of the decarbonisation targets required to conform to the 1.5-degree pathway.
With a growing population following increasing human demand, we are on the verge of exhausting the natural resources available within the planet's boundaries. A net-positive planet, in general, and a fashion industry necessitate comprehensive resource stewardship.
Industry-wide Transformation:
Achieving comprehensive resource stewardship will depend on coordinated, multistakeholder action to reduce GHG emissions and decisive innovation in areas such as new materials, manufacturing methods, and business models.
Featured in Global Fashion Agenda's Innovation Forum, these companies are paving the way for industry-wide transformation by contributing to improved resource stewardship, ensuring that we stay within planetary boundaries when it comes to resource allocations:
Alliance for Water Stewardship (AWS) is a global membership-based network of businesses, NGOs, and the public sector. The network collaborates to conserve the world's freshwater resources, guided by a sustainability standard system – the AWS Standard – that drives, recognises, and rewards companies for good water stewardship performance. AWS provides a credible, globally applicable framework for the textile industry to address shared water challenges, with the ultimate goal of mitigating water risks and securing the social, cultural, environmental, and economic value of freshwater. The recently launched AWS Impact Accelerator program was created to provide a format for companies to engage with the AWS Standard in order to provide a pre-competitive opportunity for companies to work towards collaborative solutions to shared water challenges in important sourcing hubs facing high water risk.
Nano-dye  is committed to making the dyeing of cellulosic and cellulosic blend textiles environmentally neutral by: not using salt, reducing water usage and affordably recycling all the used water (Net Zero Water), drastically reducing energy by having a cleaner effluent, lower temperatures, and increasing process speed. This year's pending patent, which will be released soon, removes all dyestuff from textile pollution and up-cycles it for reuse. Designed in modulars, this system is implemented with an at ease baby step approach, transforming segments of 10,000 kilos of dyeing per day to Circular. Their commitment combats the harmful chemistry released into our ecosystem from dyeing, by ramping up sustainable chemical management through Innovations and Circularity to prevent dangerous risk to water, land, climate, and people.
Wiser Wash is a patented and award-winning ozone bleaching process, eliminating the use of pumice stone and hazardous chemicals, such as hypochlorite and potassium permanganate. The company can save a lot of water and energy by employing only ozone, which is produced from oxygen, one of the most plentiful elements in the universe by mass, as a substitute for dangerous chemicals. Thanks to these eliminations, it reduces the footprint of finished garments and contributes to better health conditions within factories.
Smartex is an AI-based solution that eliminates waste at the source of the textile manufacturing chain. By combining tailored hardware, vision software, & machine learning algorithms that work together to detect all textile defects, they can enhance production performance, worker safety, and transparency. By enabling near-zero defects throughout textile production, Smartex technology is also capable of reducing fabric waste, water, electricity, and CO2 emissions, and thus has a long-term positive impact on natural resource protection.
We are delighted to announce the new partnership between GFA Academy and Fashion Values – a sustainability education programme developed by Centre for Sustainable Fashion in partnership with Kering, IBM and Vogue Business.
Together, The Fashion Values partners bring together a network of sustainability experts, fashion professionals, educators, academics and students from across the fashion system.
With many synergies between our visions and missions, we are united in a desire to transform fashion through sustainability education, and to inspire students, individuals, and businesses to create change. GFA Academy will work closely with Fashion Values to empower students and emerging fashion businesses to develop their sustainability literacy, stimulate innovation and generate new fashion systems.
Open Call: Fashion Values Challenge
As part of this partnership, we are pleased to announce an open call for submissions to the Fashion Values Challenge – a global call-out for change-making products, services and systems in response to the question: 'How can Fashion value Society?'
GFA Academy will act as a nominator for three applicants for this year's Fashion Values Challenge to help identify the next leading innovations in fashion design, media and/or technology.
Fill in the form here by 22 February for the chance to be nominated by GFA – all students and industry professionals over the age of 18 are welcome. If selected, GFA will be in touch to let you know to submit your application directly to Fashion Values, under our endorsement.
The winners will benefit from a 6-month mentorship programme with Fashion Values that will allow them to meet advisors from the esteemed Fashion Values network and work with them to further develop their idea. Of these potential mentors is GFA's Head of Innovation & Academy, Christina Iskov. Plus, this year's prize includes tickets to Global Fashion Summit: Copenhagen Edition 2023 including travel and accommodation.
Global Fashion Summit: Copenhagen Edition 2023 will be focused on 'Ambition to Action'
Maersk – a global leader in logistics – unveiled as Principal Sponsor
Tickets on sale from today
9 February: Global Fashion Summit, the leading international forum for sustainability in fashion, will convene core stakeholders across the fashion ecosystem and parallel industries to drive tangible action on social and environmental sustainability. The Summit is presented by Global Fashion Agenda (GFA). GFA is a non-profit organisation that is accelerating the transition to a net positive fashion industry, under the patronage of HRH The Crown Princess of Denmark. Global Fashion Summit: Copenhagen Edition 2023 will take place on 27-28 June 2023 in the DR Koncerthuset in Copenhagen, Denmark. Tickets are on sale from today.
Major objectives for sustainability action are in place, yet across the globe, industries are not on track to meet them. The theme of Global Fashion Summit: Copenhagen Edition 2023 is 'Ambition to Action'. Under this premise, the Summit will present content experiences focused on tangible impact.
The theme will underly all elements of the Summit and Main Stage speakers will showcase inspiring thought leadership for accelerated change by exploring a matrix of interconnected topics. The 2023 Copenhagen Edition will build on more than a decade's worth of Summit guidance and outcomes by dedicating even more focus towards action-oriented workshops and case studies. Through these formats, the forum will demonstrate tangible learnings and concrete recommendations that can help drive implementation.
The forum will also host even more strategic roundtable meetings with the aim to mobilise industry leaders to build alliances with solution providers, policy makers, investors and other industry stakeholders and implement immediate solutions. Such alliances can set in motion much-needed progress towards a net positive industry. With upcoming policy expected to influence the fashion industry even further this year, the Summit will shed light on the ongoing pieces of legislation currently under discussion both within the EU and worldwide.
Federica Marchionni, CEO, Global Fashion Agenda, says: "With forceful ambitions for change clearer than ever, it's time for fashion to flex its influence through proven implementation. Future generations will be forever grateful for the trailblazers that transformed ambition into action and pioneered net-positive leadership – galvanising the industry towards this will be the focus of this Summit."
This year's Global Fashion Summit: Copenhagen Edition is supported by Principal Sponsor, Maersk. A globally renowned leader in logistics that aims to deliver a more connected, agile and sustainable future for global logistics. Maersk will support the Summit's agenda to accelerate industry transformation by highlighting how logistics can help the fashion and lifestyle industry in reaching their sustainability goals.
Henriette Thygesen, Chief Delivery Officer, A.P. Moller-Maersk, says: "We are very excited to be this year's Principal Sponsor of the Global Fashion Summit in Copenhagen. The Summit is an amazing opportunity for industry leaders to share knowledge, and we believe that by working in partnership we can create more sustainable logistics solutions for all."
Additionally, the Innovation Forum will present a curated exhibition of other leading sustainable solutions. Summit attendees can meet with exhibitors covering the entire value chain – from innovative materials to end-of-use solutions. Innovation Forum Matchmaking will enable small and large fashion businesses to advance their sustainability journey, by providing the unique opportunity to be matched with relevant solution providers.
Tickets are on sale from today, including: Regular, Premium and Student and NGO. Visit www.globalfashionsummit.com to find out more.
If you would like to attend the event on behalf of a publication or media outlet, we invite you to apply for press accreditation here. A press conference for media attendees will take place on 26 June 2023.
Sign up to the Global Fashion Summit newsletter or follow Global Fashion Agenda on social media for updates.
16 March 2023: Global Fashion Agenda (GFA) has forged a new alliance with the Watch & Jewellery Initiative 2030 (WJI 2030) to unite iconic fashion, watch and jewellery brands in a bid to accelerate positive impact. Through the partnership, esteemed industry leaders will collaborate to tackle shared social and environmental challenges.
The fashion, watch and jewellery industries are typically based on complex value chains with a myriad of ramifications; from the environmental impact of materials to the human rights issues among workers to the strain on precious resources. To address these, GFA and WJI 2030 share ambitious goals to create a better world: GFA is a leading non-profit organisation accelerating the transition to a net-positive fashion industry, supported by a wide ecosystem of global fashion brands, retailers, and manufacturers. WJI 2030, founded by Kering and Cartier, is a movement aiming to build climate resilience, preserve resources, and foster inclusiveness in the watch and jewellery sectors.
The alliance between the two organisations will be initiated at the Global Fashion Summit: Copenhagen Edition 2023, taking place on 27-28 June. Presented by GFA, Global Fashion Summit is widely renowned as the leading international forum for sustainability in fashion. This year's Summit will incorporate vital perspectives and learnings from the watch and jewellery industries in the programme. The theme of the forum is 'Ambition to Action' – presenting content experiences, case studies and strategic roundtable meetings focused on tangible impact.
Beyond the Summit in Copenhagen, the alliance will continue to be activated around other influential forums throughout the year, such as at the international edition of Global Fashion Summit in September, and at COP28 in December. The organisations will provide platforms to convene fashion, watch and jewellery executives around the world to stimulate pre-competitive knowledge exchange, stringent commitments and impactful programmes.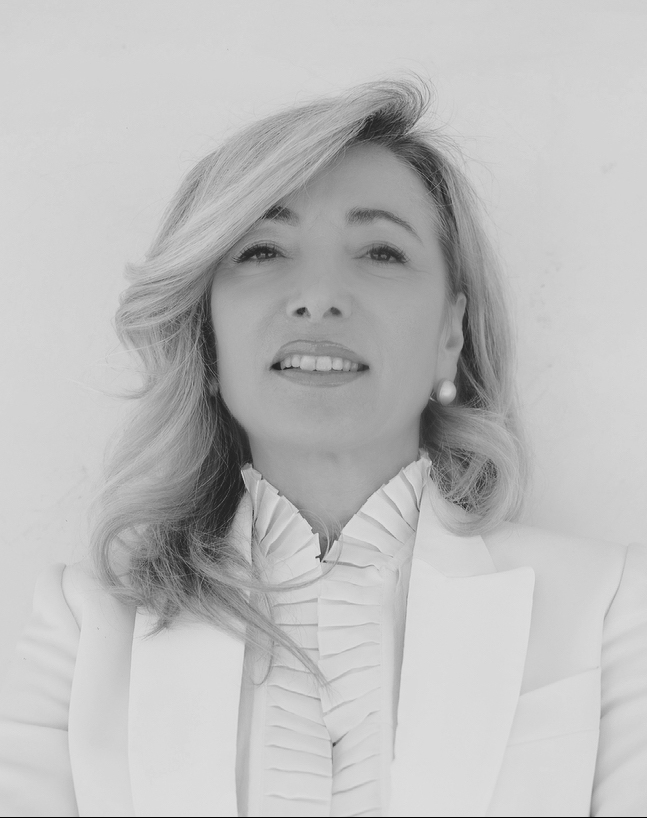 Federica Marchionni
●
Chief Executive Officer
"Cross-industry alliances are critical to achieving pervasive systemic change – we cannot operate in silos. We are therefore delighted to be collaborating with WJI 2030 which shares our ambition to create positive impact for people and the planet. By bringing our industry minds together, I am confident that we can pool our knowledge and identify joint paths for progressive action."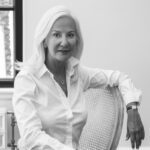 Iris Van Der Veken
●
Executive Director & Secretary General, Watch & Jewellery Initiative 2030
"It has been a true pleasure learning from the Fashion Pact and building this collaboration with the Global Fashion Agenda. Wherever our members are on their sustainability journey, partnerships like these will help them connect, learn, lead, communicate, moving them faster and farther in demonstrating progress on sustainability. Whatever we learn, over time we will share with the wide industry. SMEs are at the heart of our programs, and this collaboration will help us advance the 2030 agenda and not reinvent the wheel."
The Fashion Industry Target Consultation will aim to identify and converge existing industry-aligned targets, according to the five priorities of the Fashion CEO Agenda: Respectful & Secure Work Environments, Better Wage Systems, Resource Stewardship, Smart Material Choices and Circular Systems. Moreover, the Consultation will seek to formulate new targets where they are not currently covered – such as criteria for purchasing practices and circular design – to establish a route towards a net-positive (1) fashion industry.
The new Consultation will be a multi-stakeholder project led by GFA – a non-profit organisation that fosters industry collaboration on sustainability in fashion to accelerate impact – and UNEP, who will be drawing on the expertise of the broader network of the United Nations throughout the process. Together, GFA and UNEP are inviting stakeholders and partners from across the global value chain including brands, retailers, NGOs, manufacturers, data providers, innovators, intergovernmental organisations, policy makers, and more to share their insights on the performance indicators and milestones that the industry must strive to meet, and importantly to gauge what tools and support are needed by these actors to take action. 
The fashion and textiles industry is responsible for some 300 million jobs globally, which support vital livelihoods,  but also creates significant social and labour risks for workers. Meanwhile, if the fashion industry continues its current trajectory, it will fall short of the decarbonisation targets required to conform with the UNFCCC's 1.5-degree pathway by 50% (2). The fashion value chain also has a significant impact on ecosystems through land use, resource use and through pollution. Progress demands a holistic route in order to respect planetary sustainability, provide dignified work and protect the human rights of these many millions of people and their communities.
UNEP's upcoming report, Sustainability and Circularity in the Textile Value Chain: A global roadmap and Global Fashion Agenda's recent GFA Monitor report set out the priorities and actions all key stakeholders can take towards transformation. However, this transformation will require stakeholders to work together towards common targets that will reduce fashion's impact and create positive social and environmental contributions.
Through the consultation, the organisations intend to provide clarity and drive accountability by concluding a range of consistent, measurable, monitored, and complete goals, so that the industry is able to understand the current state of progress, the areas that must be focused on to accelerate impact and the timeframe to do so.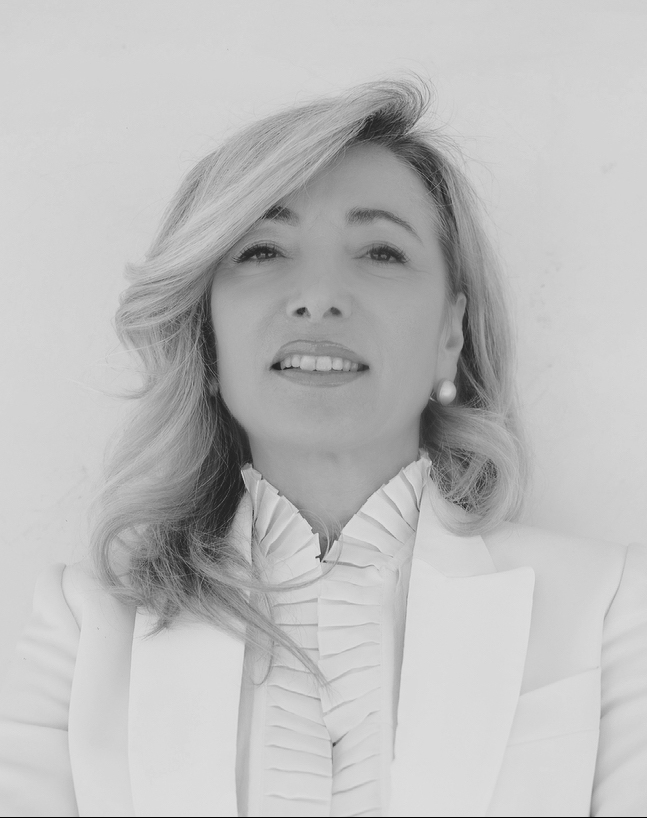 Federica Marchionni
●
Chief Executive Officer
"We know that addressing the complex matrix of environmental and social issues prevalent in the fashion industry can feel insurmountable – especially when acting in isolation – which is why we at Global Fashion Agenda recognise the unparalleled value of collaboration. We are delighted to be working with UNEP and to capture the broader industry's direction for targets that will accelerate the fashion industry forward, united in its purpose for a net positive industry."
Sheila Aggarwal-Khan
●
Director, Economy and Industry Division, UNEP
"Addressing climate change, pollution, and biodiversity loss requires a collaborative and holistic approach. Together with partners within the United Nations and beyond, UNEP works to ensure a just and effective transition to circularity in which all stakeholders participate. UNEP welcomes this unique opportunity with GFA to consult with the textile sector, including on circularity, chemicals in products, gender, worker protections, and business models to ensure all voices are understood and inform ambitions."
The consultation will consist of an online survey for target feedback which will be available in multiple languages and regional workshops hosted by UNEP in Latin America and the Caribbean, West Asia, Asia Pacific, and Africa. 
Find out more about the Consultation and how to participate here.
Feedback is welcome from now until February 2023, after which feedback analysis will be shared and the aligned targets will be unveiled in the 2023 publication of GFA's Fashion CEO Agenda at Global Fashion Summit: Copenhagen Edition in June 2023. An assessment of the industry's progress towards these targets will be disclosed in future editions of The GFA Monitor from 2023 onwards.
Notes to Editors:
(1) A net-positive industry is one that gives back more to the natural world, people and societies and the economy than it takes out. The targets to be defined by the consultation will not be directly accountable for a net-positive industry, but help to define the pathway towards it by encouraging ambitious sustainability strategies that reduce harm, but also deliver positive outcomes for the environment and societies 
(2) Global Fashion Agenda, McKinsey & Company. (2020) Fashion on Climate.
Contact: 
+4528940827
www.globalfashionagenda.com
Supporting image can be downloaded here.
About Global Fashion Agenda
Global Fashion Agenda is a non-profit organisation that fosters industry collaboration on sustainability in fashion to accelerate impact. With the vision of a net positive fashion industry, it drives action by mobilising, inspiring, influencing and educating all stakeholders.
The organisation has been leading the movement since 2009 and is behind the renowned international forum on sustainability in fashion, Global Fashion Summit, the Innovation Forum, thought leadership publications including The GFA Monitor,  Fashion CEO Agenda and Fashion on Climate and impact programmes including the Circular Fashion Partnership and the Global Circular Fashion Forum.
In partnership with its Strategic Partners, ASOS, BESTSELLER, Global Fashion Group, H&M Group, Kering, Nike, PVH Corp., Ralph Lauren Corporation and Target, and our Strategic Knowledge Partner, McKinsey & Company, Global Fashion Agenda spearheads the fashion industry's journey towards a more sustainable future. Through its work, Global Fashion Agenda reaches thousands of stakeholders including brands, innovators, NGOs, policy makers, manufacturers, investors and more.
About the United Nations Environment Programme
The United Nations Environment Programme is the leading global voice on the environment. It provides leadership and encourages partnership in caring for the environment by inspiring, informing and enabling nations and peoples to improve their quality of life without compromising that of future generations. Since its inception in 1972, UNEP has employed several cross-sectoral subprogrammes, specifically its work within textiles takes form through the provision of strategic leadership and encouraging sector-wide collaboration to accelerate a just transition towards a sustainable and circular textile value chain, while supporting sound management of chemicals. 
UNEP's report Sustainability and Circularity in the Textile Value Chain: Global Stocktaking identified the environmental and socio-economic hotspots, and mapped initiatives working to address those. Its upcoming roadmap report defines a common agenda of transformation for all value chain actors. UNEP's textile work builds on multi-stakeholder consultation and collaboration across all regions for a holistic and inclusive approach. This includes involvement in the UN Alliance for Sustainable Fashion, an initiative of United Nations agencies and allied organisations designed to contribute holistically to the Sustainable Development Goals through coordinated action in the fashion sector.
For more information and to arrange interviews, please contact:
UNEP News Desk (Nairobi)
Tel: +254 717 080 753
www.unep.org